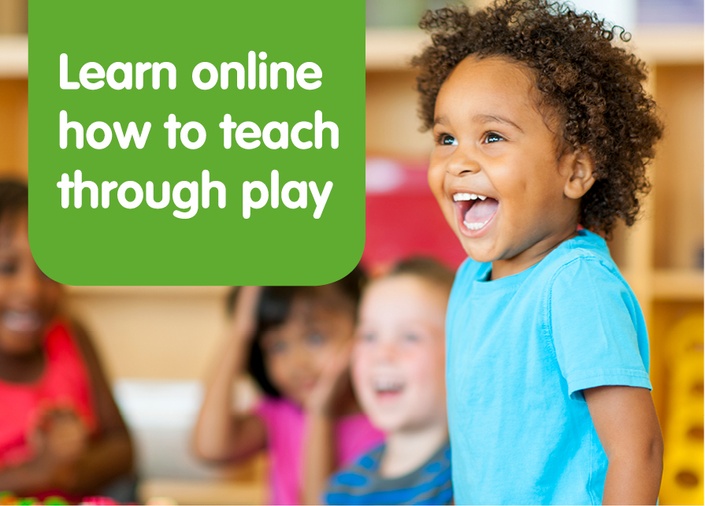 The Secret to Being an Incredible Preschool Teacher
Learn simple techniques and easy to deliver activities designed to support children's physical, social and emotional well-being while learning through play!
Buy now!
Watch lessons from the comfort of your own home, practise what you learn in class!
Written by three teachers with nearly fifty years' teaching experience between them, this course will teach you simple techniques to support children's physical, social and emotional well-being, fresh approaches to your teaching to make classroom management easier, and a range of imaginative, easy to deliver games and musical activities that make learning fun.
ONLY $150 per teacher. (Discounted price for larger groups)
---
100% of teachers who recently took this course...
* Saw improvement in students' behavior and self-control
* Saw improvement in students' interest in pretend play
* Saw improvement in students' social skills, language skills and physical skills
* Gained confidence in using drama techniques in the classroom
* Plan to use Pyjama Drama activities and techniques in their classroom from now on
* Would recommend this training to a friend
---
1) Gain new skills as you move through the course and experience an increased sense of confidence when reading stories, singing songs, leading music and movement activities, and supporting children in their play.
2) Develop strategies to support the social and emotional well-being of your children. What if that little girl who usually sobs at the door instead forgets all about her parent and lets out a great big belly laugh? Or that little one who screams when he can't get his own way is able to share his toy?
3) Learn how easy it can be to lead large groups of children in energetic games that don't result in a chaotic classroom and do result in children learning self-control while developing their physical skills.
4) Learn simple techniques that utilize every learning opportunity. That little one who usually spins round and round during Circle Time? With a few tried-and-tested tricks up your sleeve he'll suddenly be listening with engaged attention!
5) Discover that even if you're naturally shy or have never done drama before, there's nothing to be nervous about - after all, drama is just another word for play!

We really do give you the secrets, the tried and true 'magic spells' that Pyjama Drama has been using to captivate thousands of children across the globe for over fifteen years. Add the music (included in your course), thematic resources (also included) and access to an online forum where you can meet other like-minded professionals (you guessed it, also yours) you really will be able to quickly and easily master the art of teaching through play!
What do you get with the course?


Access 36 lessons

each of which is easy to follow and generally last only a few minutes - meaning you can watch as much or as little as you like at any one time, from the comfort of your own home.
Take the course at

your own pace.

The 36 lessons and 7 bonus videos take just over 2 hours to watch. You can then spend as little or as much time as you like putting what you have learned into practise in class.
Watch

7 bonus videos

so you can observe our techniques, and how they can be applied to multiple themes and content.
Extend your practice with our Resource Pack, 'Let's Play the Pyjama Drama Way,' which includes 10 drama games and extension activities designed for busy teachers like you.
Enjoy lifetime access to our fully functioning

support network of teachers

who offer each other advice and support via our online Learning Academy.
Benefit from

expert advice -

we're always on hand to help. You can email us at any time.
Use our

printable workbook

outlining all of our drama techniques. The workbook also includes a step by step guide to facilitate each of our games and classroom management activities as well as space to plan your activities with ease. You never have to watch a video twice – unless you want to!
Your Instructor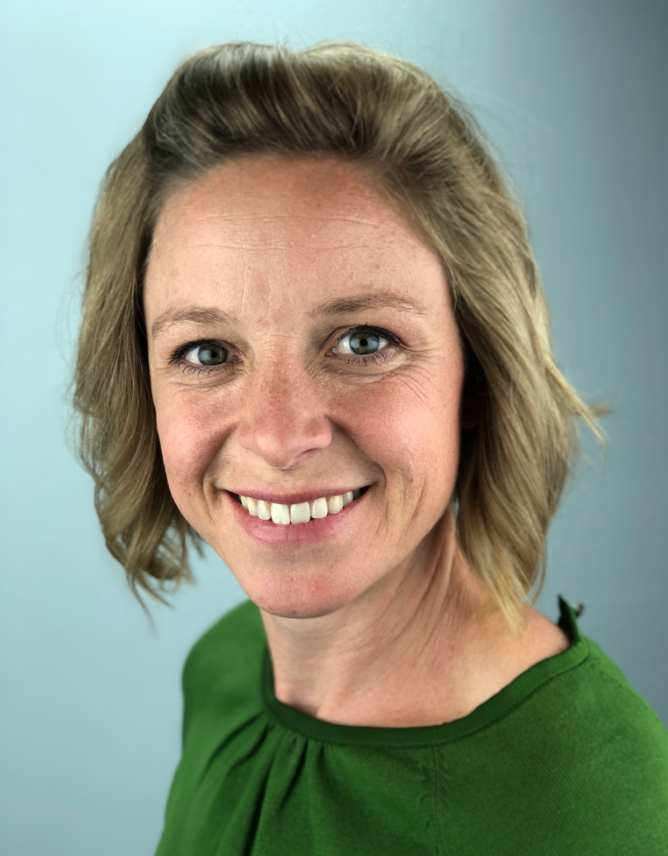 Sarah Rijnen has been working with young children for 20 years, having taught in the UK, Argentina, Finland and the US. In addition to her experience as an Early Education and First Grade teacher, she began working with Pyjama Drama back in 2015 so inspired was she by their unique approach to early childhood education. Sarah's passion is to help you learn how to unleash potential in the children you teach, and to be a supportive, hands-on trainer both through our online courses and in our Facebook group, 'The Pyjama Drama Learning Academy'.
A unique resource from an award winning company...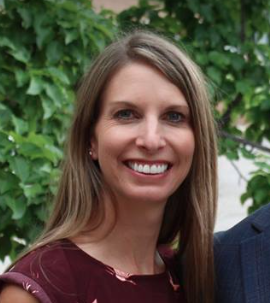 "The ready to use ideas and lessons were great to implement the same day and watching each video took only a few minutes of time. Sarah does a great job conveying the message and I was worried I would not be as confident but I was surprised at how responsive the kids were. You don't have to be perfect, the kids will love it!" Erin R, Teacher
Frequently Asked Questions
When does the course start and finish?
This is a completely self-paced online course - you decide when you start and when you finish. We recommend completing the whole course, applying what you learn in your classroom as you go, and reflecting on your progress. But you can continue to come back to the course to refresh your skills as often, and for as long as you like.
How long is the course?
The course is designed to be taken entirely at your own pace; some people like to take it over a week or two and others like to spread lessons over a much longer time period. All in all, depending on how long you spend practicing, planning and referring to your notes, you can expect to spend around 12 - 15 hours on the course.
Can I share my login?
As teachers, we know the best way to learn is in a community of peers, which is why one purchase includes up to eight licenses at a single setting. If you're lucky enough to work with other teachers at your school or center, up to 8 teachers can register for the course and work through it at their own pace, keep track of where they are, and receive a certificate at the end! Sharing the course without registering is a breach of our terms and conditions. Please value the work that goes into this course, and keep your own login and progress through the course private.
What if I am unhappy with the course?
We would never want you to be unhappy! Changing your teaching style takes time and practice, so if you are unsatisfied with your purchase, contact us within the first 30 days with at least four workbook challenges complete and we will give you a full refund.
These skills are new to me, where can I go for further support?
Join the Pyjama Drama Learning Academy on Facebook and talk to me, and other preschool teachers who are all working in the same way. It's a place to ask questions, share good practice and generally get inspired!
I'm interested in working with Pyjama Drama Learning as a trainer or an affiliate, how do I go about this?
We're always looking for other likeminded individuals to work with us. Please email
[email protected]
and introduce yourself!
Watch the transformation!
You're already a great teacher, now it's time to be an incredible one! Written by teachers, for teachers, the course has been carefully devised to ensure you build on your knowledge, skills and understanding one lesson at a time, with just the right amount of challenge! You'll be amazed by how employing our techniques effortlessly engages early learners and boosts their development, while making the school day just a bit more fun.