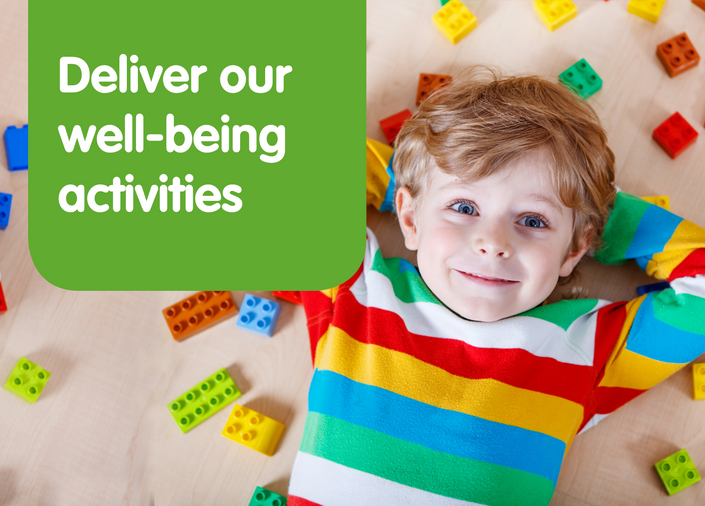 'The Way I Feel'
A six-week, 'well-being' Activity Pack with training videos and lifetime support. Teach preschoolers to recognize and manage emotions through drama and play!
"This pack has made a massive difference to the pre-schoolers I teach and their ability to recongnize, name and manage their emotions. Using the imaginary character in class has been so powerful, it has given the children a 'way in' to explore their feelings and learn how to deal with them. I was a little unsure at first about how to 'pretend' convincingly with the children, but the teacher demo videos are brilliant, the pack itself is clear and easy to follow and the online support is fab. I can't recommend this pack highly enough." - Tracey P., Preschool Teacher
'The Way I Feel' is SO much more than an Activity Pack...
Download six week's worth of activities and extension tasks (as well as supporting printable worksheets and music), and watch six training videos which demonstrate how easy it is to use simple drama techniques in the classroom. PLUS, join our online support group of other teachers using our unique approach to learning, AND benefit from ongoing email support from your tutor, Sarah Rijnen.
Designed to help children recognize and manage difficult emotions, the Activity Pack contains games, songs, and movement and music activities, as well printable activity sheets and lots of ideas for 'let's pretend' and imaginative play.
And central to this pack is Gary, a mixed up tree frog who, along with his friends, is learning how to manage and understand his own big feelings...
Sign up today and receive:
Your own personal logins to gain

lifetime access

to all resources and training videos


Six

weekly activities

and

six weekly extension tasks.

Clear learning objectives linked to the

EYFS

or the

Preschool Learning Foundations, CA. Simply download the version that's right for you.



Six teacher demonstration videos

- learn from watching other teachers deliver our activities



One original song and accompanying music video

- fun, catchy and bursting with additional learning opportunities


Printable lyrics



Seven original music tracks

- written to support children's developing physical skills



A 'play at home' task

- encouraging families to quickly and easily join in with the fun!



Five printable worksheets

- relevant, accessible and designed to extend learning



Membership to 'The Pyjama Drama Learning Academy

'

-

an online network of like-minded people who all want to share, support and engage with other teachers like you

Nervous about drama? Don't be - Drama is just another word for play! If you can capture a child's attention when you sing a nursery rhyme, or can make them laugh by putting on a silly voice when you're reading a story, you have absolutely nothing to be nervous about!
Your Instructor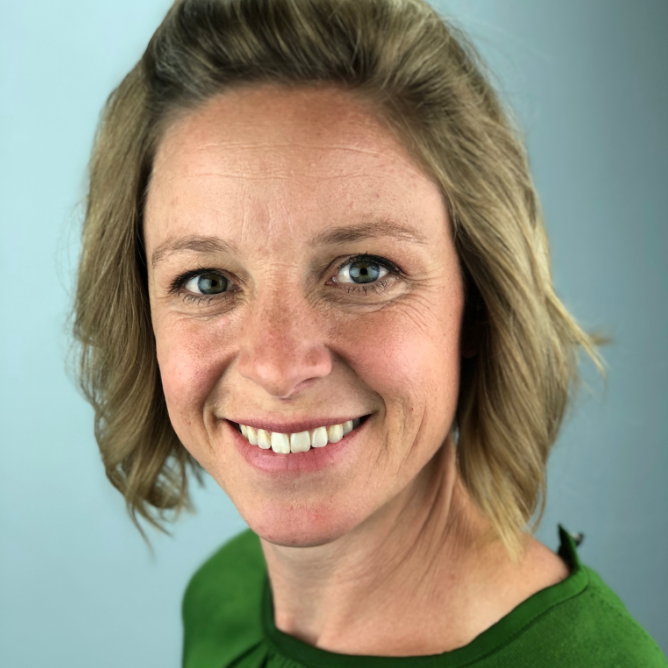 Sarah Rijnen features in all six teacher demonstration videos that support 'The Way I Feel' Activity Pack, helping other teachers to quickly and easily learn through observation.
She has worked with with young children for 20 years, having taught in the UK, Argentina, Finland and the US.
In addition to her experience as an Early Education and First Grade teacher, she began working with Pyjama Drama back in 2015, so inspired was she by their unique approach to early childhood education.
Sarah's passion is to help you learn how to unleash potential in the children you teach, and to be a supportive, hands-on trainer both through our online courses, resources, and in our Facebook group, 'The Pyjama Drama Learning Academy'.
A glimpse of what's inside...
Activity Pack - Download me first
Available in days
days after you enroll
Role Play Teacher Demonstration Videos
Available in days
days after you enroll
Music
Available in days
days after you enroll
Frequently Asked Questions
What is the ideal age range for 'The Way I Feel' Activity Pack?
All activities are aimed at preschool children from around three years of age, however many of our games, songs and activities have been enjoyed by children as old as six or even seven years.
How long do I have access to my Activity Pack?
After purchasing, you can access the pack, all resources and teacher demonstration videos as often, and for as long as you like. Download the pack and the resources if this is what works best for you, or store them here - for life, and across any and all devices you own.
Teaching through play is new to me. Where can I find extra support if I need it?
Please join our Facebook support group, 'The Pyjama Drama Learning Academy' where you can ask questions, share ideas and get inspired by other like-minded teachers. You can also email me,
[email protected]
at any time - I'm more than happy to answer any questions, no matter how small.
Are refunds available if I'm not happy with the Activity Pack?
If you're not happy with your pack, simply email us within 14 days and we'll give you a full refund.
A unique resource from an award winning company...